Supposed animal lover and country music star Miranda Lambert wants to have it both ways. On one hand she claims to be an animal lover - she runs a foundation to benefit several humane societies. But on the other bloody hand she is an animal killer.
On October 27, 2010, Miranda Lambert appeared on the Sportsman Channel's program Country Boys Outdoors. Her purpose? To kill an alligator for a new purse. All done for the TV cameras. The alligators are first shot with a bow and arrow with a line tied to the arrow. Then, while the animal is still alive, Miranda drags this still living and suffering animal around by the line to get it close to their boat. She then shoots the animal with a shotgun shell on the end of a stick to try and kill it. Yeah, she sure sounds like a real animal lover.
A day later, on October 28, 2010 Miranda tweeted about killing yet another animal - this time a deer. We can only hope this animal suffered less then the alligator.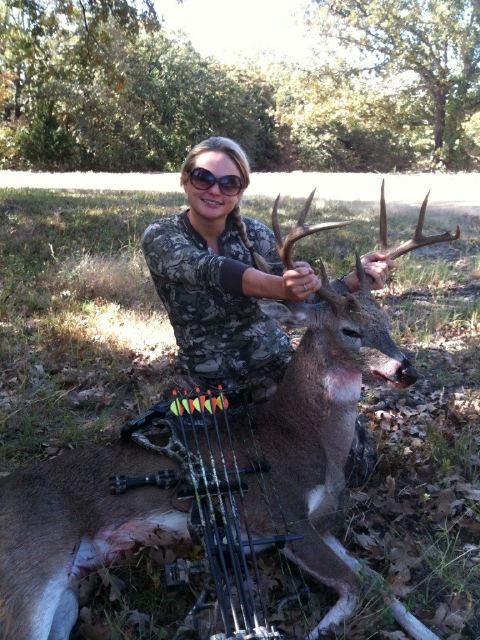 On July 29, 2010 Miranda performed at the Cheyenne Frontier Days rodeo as she has in years past. The Cheyenne Frontier Days Rodeo is known to many one of the cruelest rodeos in the world. They brutalize, maim and kill countless animals every year all in the name of mindless "entertainment". You can see our video of a horse named Strawberry Fudge being killed at the rodeo here.
As more and more sponsors wake up to the cruelty of rodeo and quit sponsoring this brutality, rodeo committees are scrambling to find a way to make up for all that lost cash. To keep rodeos financially afloat, given the lack of interest in watching animals being treated brutally, rodeo promoters have begun to combine a big-name concerts with each rodeo in an effort to boost ticket sales. Miranda was apparently only too happy to help support this animal cruelty.
Please tell Miranda Lambert to stop killing animals and lending her name to an industry based on animal abuse. If dogs or cats were treated like this, the abuser would be charged with a crime and possibly jailed. We don't think Miranda would want her dog treated like the animals in a rodeo. Would you?
For more information about rodeo animal abuse please visit RodeoCruelty.com
Please write Miranda's publicists and tell them what you think about all her killing:
Kathy Best
FrontPage Publicity
615-383-0412
This email address is being protected from spambots. You need JavaScript enabled to view it.

Wes Vause
Sony Music Nashville
615-301-4373
This email address is being protected from spambots. You need JavaScript enabled to view it.