Hunters take aim at an animal rights group's video drone
By Meghan Keneally
February 20, 2012
Daily Mail - UK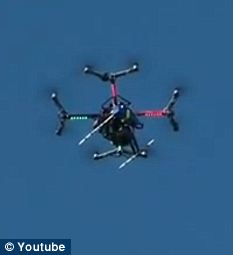 An animal rights group's inventive plan to use a remote-controlled spycraft to record the actions of hunters was thwarted when the hunters turned their guns on the mini plane.
A small aircraft that was equipped with a video camera was sent over a pigeon shooting range in South Carolina when it was shot down just minutes later by the hunters.
A group called SHARK, which stands for Showing Animals Respect and Kindness, had publicized their plans to use the drone to record the pigeon shoot at Broxton Bridge Plantation in South Carolina.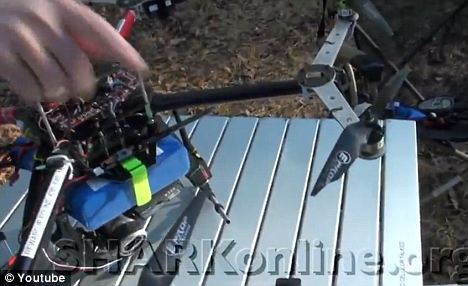 'The thugs shot across a public highway which- like criminal damage to property- is illegal,' said the group's president Steve Hindi.
Click here to read entire article and to see video.